COOK ($500 Sign-On Bonus)
Apply Now
Job ID monhealth-4351-3891
Date posted 11/15/2022
Customer service for hospital patient needs. Maintains supplies, general appearance and sanitation of the patient service area. Reports to the Food Service Manager. Works with other Food Service Staff and Food Service Supervisor and Manager to prepare and deliver nutritious meals to customers.
POSITION QUALIFICATIONS/REQUIREMENTS
Education

High School Diploma or equivalent 

Licensure and Certifications

Food Handlers card is required

Experience
POSITION RESPONSIBILITIES

This Job Description is not to be construed as a complete listing of the assignments that may be given to any employee, nor are such assignments restricted to those precisely listed in the description.
Customer Service: Solves customer problems, treats customer with dignity and respect. Acknowledges customer and responds quickly to customer needs.
Ethics and Compliance: Conduct demonstrates compliance with and reporting of suspected violations of all relevant laws, regulations, compliance policies & procedures, and the CODE OF CONDUCT.
Age-Related Competencies (Patient Contact Positions Only): Able to identify, prepare and serve correct diet specific portions for all age groups, from pediatrics through elderly adults.
Demonstrates the ability to assess and interpret age appropriate data about the patient's status in order to identify age-specific needs and provide the care needed.
Demonstrates age appropriate communication skills for the patient population served.
Position Competency Skills: Prepares food as indicated by par level reports and in accordance with both Sodexo and Health Department standards. Follows standardized recipes to meet nutritional needs. Attractively presents all items with appropriate garnish and correct portion size. Participates in daily temperature and taste panels to assure quality and provide suggestions for continuous improvement.
Uses all equipment assigned in accordance with department safety and sanitation standards. Properly cleans all equipment after use. Reports all equipment problems promptly to a manager.
Maintains proper handling of all inventories, to include proper storage, rotation, covering, labeling and dating. All items will be used in a cost-conscious manner. No food items will be handled in a manner to expose the food to the "danger zone" of sanitation standards. Use the HACCP method for food handling.
All patients, visitors, staff, and co-workers will be given prompt and courteous attention. Each person the café associate comes in contact with will be viewed as a potential customer.
All work shall be performed in a safe and sanitary manner. Workstations maintained in an organized, clean and sanitary condition. Active participation in data collection and monthly evaluations for department Continuous Quality Improvement program.
Responds and cooperates with changes in the workload. Participates is FOSS (Focus on Service Spirit) training and CARES (Compassion, Accountability, Respect, Enthusiasm & Service) behaviors.
Maintains patient information, orders and ensures timely delivery of trays to patients.
Performs daily checks to ensure food items are fresh and attractive.
Conducts daily taste panel and samples for each meal.
Ensures patient food items are tasteful attractive and appropriate for specified menu items.
Effectively communicates with staff at the back of the house when assistance and product is needed for service.
Performs various other duties as assigned.
PHYSICAL DEMANDS/WORKING CONDITIONS 
Physical

Close vision, distance vision, peripheral vision, depth perception and the ability to adjust focus, with or without corrective lenses.
Significant walking or other means of mobility.
Ability to work in a standing position for long periods of time (up to 8 hours).
Ability to reach, bend, stoop, push and/or pull, and frequently lift up to 35 pounds and occasionally lift/move 40 pounds. Generally in an indoor setting; however, may supervise outside activities and events.
Varying schedule to include evenings, holidays, weekends and extended hours as business dictates.
The noise level in the work environment is usually moderate to loud.

Health

While performing the duties of this job, the employee is primarily in a controlled, temperate environment; however, may be exposed to heat/cold during support of outside activities.
Location: Stonewall Jackson Memorial Hospital · DIETARY
Schedule: Full Time, Days/Evenings, 0530-1330 / 1100-1900
As a condition of employment and in compliance with federal regulations, Mon Health requires COVID-19 vaccination. You must be fully vaccinated (14 days post the second dose of the series for Moderna or Pfizer or single dose of the Johnson & Johnson COVID-19 vaccine) in order to start employment. Additionally, you will not be able to start employment or be on-site at any Mon Health facilities if you are showing any symptoms of COVID-19, pending COVID-19 testing, or had a COVID-19 exposure within the past 14 days. If you have any questions or concerns, please contact humanresources@monhealthsys.org
Apply Now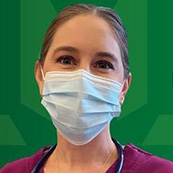 Jobs for you
You have not viewed any jobs...yet
Please browse jobs on this site.
Then, you'll be able to see your recently viewed jobs here.