Supply Chain Clerk
Apply Now
Job ID monhealth-4679-4186
Date posted 03/13/2023
Ensures continuity of patient care by providing patient care equipment and supplies to caregiver units. Distributes medical supplies and equipment. Services hospital supply par levels on caregiver units which includes counting, restocking and maintaining the par level units. Cleans, prepares, and transports medical equipment as appropriate. Maintains bulk inventories of medical and supply items. Works closely with patient care units and other Mon Health inventory locations to efficiently operate servicing of supplies and equipment. Uses the hospital's inventory system to receive shipments and maintain perpetual inventories. Counts, stocks, picks, and replenishes house-wide inventories. Stocks and labels patient charge supplies. Processes department requisitions daily. Utilizes multiple computer systems in the performance of job duties. Updates and maintains computerized records in multiple computer systems.
a. Minimum Education Requirement :High School Diploma or GED preferred.
b. Minimum Experience Requirement :Ability to work at a fast pace, read and write, and perform various tasks.
c. Minimum License Requirement :
Physical Requirements and Environmental Conditions
Heavy Work: Frequent lifting and/or carrying of objects weighing up to 50 lbs with a maximum lifting of 100 lbs.
Location: Mon Health Medical Center · MDC
Schedule: Full Time, Evenings, 1-9
As a condition of employment and in compliance with federal regulations, Mon Health requires COVID-19 vaccination. You must be fully vaccinated (14 days post the second dose of the series for Moderna or Pfizer or single dose of the Johnson & Johnson COVID-19 vaccine) in order to start employment. Additionally, you will not be able to start employment or be on-site at any Mon Health facilities if you are showing any symptoms of COVID-19, pending COVID-19 testing, or had a COVID-19 exposure within the past 14 days. If you have any questions or concerns, please contact humanresources@monhealthsys.org
Apply Now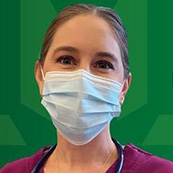 Jobs for you
You have not viewed any jobs...yet
Please browse jobs on this site.
Then, you'll be able to see your recently viewed jobs here.