Pre Access Specialist
Apply Now
Job ID monhealth-5867-5320
Date posted 11/20/2023
JOB SUMMARY:
As a Pre Access Specialist, you will play a vital role in providing exceptional customer service and support to patients, healthcare providers, clinics, and other stakeholders within the healthcare industry. Working in a fast-paced call center environment, your primary responsibility will be to address inquiries, resolve issues, and ensure a positive experience for callers.
Join our dynamic team and contribute to delivering exceptional service that supports the well-being of patients and healthcare providers. Your dedication and commitment will make a difference in the lives of those seeking healthcare assistance.
MINIMUM QUALIFICATIONS
Education    
High school diploma or equivalent; post-secondary education in a related field is a plus.
Experience
Previous experience in a call center or customer service role, preferably in a healthcare or medical environment.

Familiarity with medical terminology, insurance procedures, and healthcare regulations.
Soft Skills
Excellent verbal and written communication skills, with the ability to convey complex information in a clear and concise manner.

Strong problem-solving and critical-thinking abilities to address inquiries and resolve issues effectively.

Proficient computer skills and experience with customer relationship management (CRM) software, electronic health record (EHR) systems, and other relevant tools.

Ability to multitask, prioritize, and work efficiently in a fast-paced environment.

Empathy, patience, and a customer-focused mindset to provide compassionate and high-quality service.

Willingness to adapt to changes, learn new processes, and stay updated on healthcare industry trends.
PHYSICAL REQUIREMENTS & ENVIRONMENTAL CONDITIONS: This position requires long periods of sitting at a computer, in desk space/cubicle.
Location: Mon Health Medical Center · Patient Access Services
Schedule: Full Time, Days
Mon Health highly recommends COVID-19 vaccinations. Out of an abundance of caution, you will not be able be on-site at any Mon Health facilities to start employment if you are pending testing, have tested positive for COVID-19 in the last 5 days and/ or are showing symptoms of COVID-19 without a negative COVID-19 test. If you have any questions or concerns, please contact humanresources@monhealthsys.org
Apply Now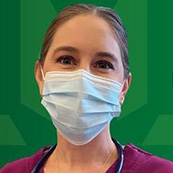 Jobs for you
You have not viewed any jobs...yet
Please browse jobs on this site.
Then, you'll be able to see your recently viewed jobs here.