Monitor Tech
Apply Now
Job ID monhealth-4325-3874
Date posted 11/11/2022
JOB SUMMARY
The monitor tech is responsible for observing, interpreting, and communicating patient cardiac rhythms.  The monitor tech will be provided with on-the-job training in analysis and interpretation of cardiac rhythms and will work within our patient-centered culture to provide effective and safe monitoring for patients requiring continuous cardiac monitoring at MHMC, Preston Memorial Hospital, and Stonewall Jackson Hospital.   Successful candidates will be given training and will be required to pass a written test at the conclusion of orientation. 
The successful applicant will demonstrate good communication skills, the willingness and ability to work as a team with other members of the monitoring room, and a commitment to patient safety. 
Education:  High school diploma or equivalent
Experience:  Experience with cardiac rhythms or monitoring preferred but not required.  Other medical experience or training is helpful but not required. 
Certification:  The monitoring room tech will be expected to pass the BLS (Basic Life Support) training class while on orientation or within the probationary period and maintain certification by renewing every two years.
Physical requirements: 
Ability to sit and observe monitors for extended periods of time, ability to wear appropriate PPE as required by the hospital, and ability to lift light objects.
Location: Mon Health Medical Center · PATIENT MONITORING
Schedule: Part Time, Flex
As a condition of employment and in compliance with federal regulations, Mon Health requires COVID-19 vaccination. You must be fully vaccinated (14 days post the second dose of the series for Moderna or Pfizer or single dose of the Johnson & Johnson COVID-19 vaccine) in order to start employment. Additionally, you will not be able to start employment or be on-site at any Mon Health facilities if you are showing any symptoms of COVID-19, pending COVID-19 testing, or had a COVID-19 exposure within the past 14 days. If you have any questions or concerns, please contact humanresources@monhealthsys.org
Apply Now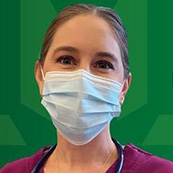 Jobs for you
You have not viewed any jobs...yet
Please browse jobs on this site.
Then, you'll be able to see your recently viewed jobs here.