Legal Assistant/ Contract Administrator
Apply Now
Job ID monhealth-4977-4466
Date posted 04/25/2023
Job Summary
Under the supervision and direction of the Chief Legal Officer and Corporate Secretary, this position provides general legal assistant support to the General Counsel and Associate General Counsels. Legal Assistant duties include gathering and preparing documents for discovery requests, drafting correspondence, preparing legal invoices for payment, managing litigation files, and assisting in the administration of insurance claims and loss runs. Contract Administrator duties include acting as lead administrator of internal contract database, vendor credentialing, managing contract expirations / renewals, and communicating with internal contract owners.
Legal Assistant / Contract Administrator
Works with attorney team to manage legal processes and contract database. Performs ad-hoc analysis and consults with legal department team and business partners to develop solutions for improved efficiencies. Utilizes attention to detail and strong organization skills and management techniques to improve efficiency and optimize legal department processes. Makes recommendations for implementation of process improvements.
Requirements
At least 5 years' experience in administrative or legal role OR a Bachelor's degree with at least 1 year of related experience. Strong interpersonal skills and analytical problem-solving ability.
Strong interpersonal skills and analytical problem solving ability. Proven ability to support multiple projects with strong skills in facilitation, verbal and written presentations.
Paralegal certificate ideal
Implementing Criteria for Success
Effective results are shown by improved/optimized legal department and contract management processes, increased productivity and/or operational efficiency.
Performs Other Duties as Required
Attends mandatory in-services, staff meetings, and actively participates in self-education. Completes all required competency assessments on time. Maintains required job knowledge (e.g. licensure and credentials, continuing education etc.). Performs other duties as required.
Light Work: Frequent lifting and/or carrying of objects weighing up to 10 lbs. with a maximum lifting of 25 lbs.
Location: Mon Health Medical Center · Legal Services
Schedule: Full Time, Days
As a condition of employment and in compliance with federal regulations, Mon Health requires COVID-19 vaccination. You must be fully vaccinated (14 days post the second dose of the series for Moderna or Pfizer or single dose of the Johnson & Johnson COVID-19 vaccine) in order to start employment. Additionally, you will not be able to start employment or be on-site at any Mon Health facilities if you are showing any symptoms of COVID-19, pending COVID-19 testing, or had a COVID-19 exposure within the past 14 days. If you have any questions or concerns, please contact humanresources@monhealthsys.org
Apply Now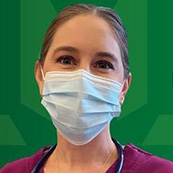 Jobs for you
You have not viewed any jobs...yet
Please browse jobs on this site.
Then, you'll be able to see your recently viewed jobs here.