Lead Population Health Coordinator
Apply Now
Job ID monhealth-4106-3643
Date posted 09/27/2022
JOB SUMMARY:
The Lead Population Health Coordinator collaborates with patients and primary care providers to ensure patients receive quality, efficient, and cost-effective healthcare services.  Coordinates, monitors, and evaluates all options and services to optimize a patient's health status. Develops and monitors practices and procedures for the staff as well as provides training and orientation to all new and current team members.
MINIMUM QUALIFICATIONS
Education:
Associate's Degree in Nursing AND Five years clinical experience in a healthcare setting OR Bachelor's Degree in Nursing AND Three years clinical experience in a healthcare setting.
Experience:
Prior care coordination experience
Licensure/Certification:
West Virginia licensure as a Registered Professional Nurse or licensure as Registered Professional Nurse in another state with a temporary West Virginia practice permit.
JOB SPECIFIC FUNCTIONAL SKILLS
People and Culture
Develops new process and procedures and ensures team members perform the same with consistency.
Maintains clinical and professional competency based upon established standards of practice.
Assists in hiring of new team members.
Provides onboarding and training of new hires as well as facilitates training sessions for team.
Mentors and coaches to develop team members.
Quality and Safety
Works with leadership to design, implement, and evaluate a centralized care model that optimizes value.  Works with leadership to continuously evaluate process, identify problems, and propose process improvement strategies
Monitors clinical and financial indicators on an ongoing basis and takes action to achieve continuous improvement in both areas.
Participates in development, implementation, evaluation and revision of clinical pathways and other tools.
Clinical performance improvement, outcome management and quality activities
Continuously evaluates laboratory results, diagnostic tests, utilization patterns and other metrics to monitor quality and efficiency results for assigned population
Care Coordination and Education
Coordinates/facilitates patient progression throughout the continuum, Transitional Planning, Advocacy and Education
Identifies the targeted population and risk stratifies all patients to prioritize needs and direct interventions.  Communicate and collaborates with inpatient and outpatient case management to implement the discharge plan and coordinate a safe transition to the next level of care.  Works in collaboration with physicians/providers, patients, and their families to ensure safe and efficient transitions of care
Works collaboratively with patients to design an individualized plan of care that ensures coordination of services by the healthcare team.
Collaborate with available social services for appropriate resource and financial management which may include but is not limited to financial assistance coordination/referrals, entitlement program coordination/referrals, patient benefit coordination, assessment for appropriate usage of Health Care Resources/clinical cost efficiency.
Location: Mon Health Medical Center · Population Health
Schedule: Full Time, Flex
As a condition of employment and in compliance with federal regulations, Mon Health requires COVID-19 vaccination. You must be fully vaccinated (14 days post the second dose of the series for Moderna or Pfizer or single dose of the Johnson & Johnson COVID-19 vaccine) in order to start employment. Additionally, you will not be able to start employment or be on-site at any Mon Health facilities if you are showing any symptoms of COVID-19, pending COVID-19 testing, or had a COVID-19 exposure within the past 14 days. If you have any questions or concerns, please contact humanresources@monhealthsys.org
Apply Now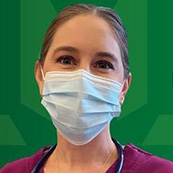 Jobs for you
You have not viewed any jobs...yet
Please browse jobs on this site.
Then, you'll be able to see your recently viewed jobs here.