Intern - Marketing
Apply Now
Job ID monhealth-4637-4135
Date posted 02/03/2023
EDUCATIONAL REQUIREMENTS
Currently at a rank of "Junior" in college or greater, pursuing a degree in related field to the department in which the internship is located.
General computer software knowledge, including Microsoft Word, Excel, and PowerPoint.
Ability to communicate effectively, both orally and in writing.
Ability to work both independently and in a team environment.
POSITION SUMMARY
Under the close mentorship of professional staff and/or leaders within a specified department of the Hospital, undertakes a range of on-going activities and assigned projects of varying levels of professional complexity requiring knowledge and expertise gained through the completion of a relevant higher education degree. Working as a member of a professional team under the guidance of more senior professional personnel, directly interacts with colleagues and/or other internal/external constituencies in the planning and implementation of projects and in the execution of assigned projects and tasks.
ESSENTIAL PILLAR DUTIES
The following are the general expected duties of this position and are not all-inclusive.  Additional duties will be assigned as appropriate. 
People and Culture

Provides entry-level professional services, under supervision of more senior professional staff and/or faculty personnel, as appropriate to the day-to-day operating objectives of the unit.
Interacts directly with colleagues, clientele, and/or other internal or external constituencies in the planning of assignments and the resolution of day-to-day operational problems.
Articulate communication skills – verbal, pictorial and numerical.
Excellent telephone etiquette, communication and organizational skills, as well as excellent written and verbal communication skills.
Desire to learn and grow professionally.

Integration and Efficiency

Undertakes and/or participates in projects and programs designed to develop professional skills and expertise appropriate to the needs of the organization.
Participates in the planning and implementation of unit projects and initiatives within area of expertise.
Resourcefulness in finding information and answers from within and outside the Hospital without prompting or micromanagement; a self-starter. 
Respect for details; ability to execute accurately at a high level without excess supervision.
Receives guidance, training, and mentoring from professional personnel in planning and carrying out activities and assignments.
As appropriate to the position and as specified by department management, conducts research and prepares reports based on findings, to include recommendations or alternative proposals for action.
Ability to prioritize/execute to achieve desired company and project goals with prudence and sense of urgency.

Quality and Safety

Reports incidents to the Director or other designated representative within 24 hours or the next workday.

Strategic Growth

May undertake related studies or enrichment programs as appropriate to the specific objectives of the operating unit.
Location: Mon Health Medical Center · Human Resources
Schedule: Temporary Part Time, Days
As a condition of employment and in compliance with federal regulations, Mon Health requires COVID-19 vaccination. You must be fully vaccinated (14 days post the second dose of the series for Moderna or Pfizer or single dose of the Johnson & Johnson COVID-19 vaccine) in order to start employment. Additionally, you will not be able to start employment or be on-site at any Mon Health facilities if you are showing any symptoms of COVID-19, pending COVID-19 testing, or had a COVID-19 exposure within the past 14 days. If you have any questions or concerns, please contact humanresources@monhealthsys.org
Apply Now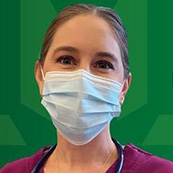 Jobs for you
You have not viewed any jobs...yet
Please browse jobs on this site.
Then, you'll be able to see your recently viewed jobs here.