Housekeeper ($2,500 Sign-On Bonus)
Apply Now
Job ID monhealth-4931-4421
Date posted 05/19/2023
Housekeeper is responsible for cleaning and servicing all areas of VHP as assigned, in order to provide a safe, aseptic and attractive environment for residents, employees and visitors. Responsible for setting up resident/staff activities, assisting residents when necessary and performing a wide variety of services for VHP. Responds to emergency calls and general requests from residents and staff. Performs all duties within established VHP and department policies and procedures. Interacts with residents in a variety of ways and settings, including social, recreational, diversional and/or vocational ways.
a. Minimum Education Requirement : High School Diploma or GED preferred.
b. Minimum Experience Requirement : Knowledge of commercial and residential housekeeping practices and procedures and/or one year prior housekeeping experience preferred. Ability to understand VHP and department policies and procedures and operate departmental equipment/beeper; ability obtained through on-the-job training. Effective interpersonal communication skills in order to maintain cooperative work relationships. Must be able to follow oral and written instructions.
c. Minimum License Requirement :
Physical Requirements and Environmental Conditions
Heavy Work: Frequent lifting and/or carrying of objects weighing up to 50 lbs with a maximum lifting of 100 lbs.
Location: Mon Health Medical Center · VHP Housekeeping
Schedule: Full Time, Days
As a condition of employment and in compliance with federal regulations, Mon Health requires COVID-19 vaccination. You must be fully vaccinated (14 days post the second dose of the series for Moderna or Pfizer or single dose of the Johnson & Johnson COVID-19 vaccine) in order to start employment. Additionally, you will not be able to start employment or be on-site at any Mon Health facilities if you are showing any symptoms of COVID-19, pending COVID-19 testing, or had a COVID-19 exposure within the past 14 days. If you have any questions or concerns, please contact humanresources@monhealthsys.org
Apply Now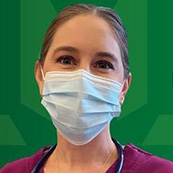 Jobs for you
You have not viewed any jobs...yet
Please browse jobs on this site.
Then, you'll be able to see your recently viewed jobs here.