HIM Chart Specialist
Apply Now
Job ID monhealth-4892-4459
Date posted 04/25/2023
JOB SUMMARY
This position is responsible for reviewing the medical record for completeness, timeliness, and accuracy against the according to standards established by the Medical Staff Rules and Regulations, outside regulatory agencies, and departmental procedures upon patient discharge. Identify whether all required documentation is present and that all entries have been authenticated before the record is filed as complete. Assign identified deficiencies to the responsible provider(s) for timely complete. Perform re-analysis, to ensure the deficiencies were taken off by the assigned provider and that assigned deficiencies are accurate.
MINIMUM QUALIFICATIONS
III. Education and Experience:
High school graduate or equivalent required.

Associate Degree in HIM or related field preferred.

Minimum of 1-year previous experience in a hospital Health Information Management Department.

Two years previous experience in a hospital Health Information Management Department with additional experience in quality analysis or similar function preferred.
IV. Knowledge, Skills and Abilities:
Strong analytical and organizational skills; filing systems; ability to prioritize workloads, meet deadlines and work effectively under pressure; excellent customer service skills; general office procedures; ability to problem solve and work under minimal supervision; familiar with basic medical terminology; familiar with chart completion requirements from a variety of sources including medical staff rules and regulations and outside regulatory agencies; computer skills.
We are an Equal Opportunity Employer and do not discriminate against any employee or applicant for employment because of race, color, sex, age, national origin, religion, sexual orientation, gender identity, status as a veteran, and basis of disability or any other federal, state, or local protected class.
We are an Equal Opportunity/Affirmative Action employer. All qualified applicants will receive consideration for employment without regard to sex, gender identity, sexual orientation, race, color, religion, national origin, disability, protected veteran status, age, or any other characteristic protected by law.
Responsibilities:
The following statements are intended to describe the general nature and level of work being performed by people assigned to this classification. They are not to be construed as an exhaustive list of all job duties performed by personnel so classified.
Analyzes and assigns chart deficiencies to the appropriate provider(s) based on Medical Staff Rules and Regulations as well as federal and state regulatory guidelines for medical record documentation.

Adheres to established Mon Health Medical Center standards/policies and system workflow guidelines to add and re-assign accounts to appropriate work queues for processing.

Ensures integrity of the legal medical record.

Performs Adjust Document Index functions via the deficiency management system.

Verifies correct indexing of the MRN, account number, and/or document type.

Verifies quality and correctness of all scanned images from the imaging vendor and the facility.

Actively maintains 72-hour TAT for various analysis-specific work queues, electronic and manual, to ensure timely analysis and chart completion.

Identifies documents needing to be re-scanned due to poor image quality and routes those documents to the appropriate work queue for processing.

Communicates via established protocols to local HIM Manager and the Director of HIM for missing documents and other needs requiring local facility intervention to complete quality integrity review.

Addresses appropriate questions related to medical record completion from the HIIM Manager, HIM Supervisors, Facility HIMDs, Physicians and/or other providers.

Meets or exceeds corporate quality standard of 95% or greater on all audited medical records.

Assists in maintaining all equipment and supplies required to provide services in an optimal manner.

Promptly reports issues and trends not complying with facility or corporate policies/standards.

Assists in cross-training other employees, as necessary.

Able to work independently as a onsite or remote employee.

Performs other duties as assigned.

Provide assistance in Release of Information to help with any backlog needs.

Provide assistance in the Scanning area when needed
PHYSICAL REQUIREMENTS & ENVIRONMENTAL CONDITIONS
The physical demands described here are representative of those that must be met by an employee to successfully perform the essential functions of this job.

Reasonable accommodations may be made to enable individuals with disabilities to perform the essential functions.

Requires prolonged sitting, some bending, stooping, and stretching.

Requires eye-hand coordination and sufficient manual dexterity to operate a keyboard, photocopier, telephone, calculator, and other office equipment.

Requires normal range of hearing and eyesight.
Location: Mon Health Medical Center · HEALTH INFORMATION MGMT
Schedule: Full Time, Days, Mon - Fri
As a condition of employment and in compliance with federal regulations, Mon Health requires COVID-19 vaccination. You must be fully vaccinated (14 days post the second dose of the series for Moderna or Pfizer or single dose of the Johnson & Johnson COVID-19 vaccine) in order to start employment. Additionally, you will not be able to start employment or be on-site at any Mon Health facilities if you are showing any symptoms of COVID-19, pending COVID-19 testing, or had a COVID-19 exposure within the past 14 days. If you have any questions or concerns, please contact humanresources@monhealthsys.org
Apply Now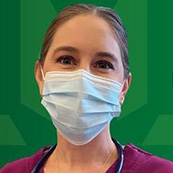 Jobs for you
You have not viewed any jobs...yet
Please browse jobs on this site.
Then, you'll be able to see your recently viewed jobs here.