Communication Specialist
Apply Now
Job ID monhealth-4352-3959
Date posted 03/10/2023
The Communications Specialist (CS) develops and produces high-quality, informative, and interesting press releases, press kits, and related materials for the Mon Health System, including all business entities of the system. The CS develops content for social media, websites, newsletters, press releases, and any other distribution channels in conjunction with Marketing teams at business entities as requested by the entity teams. Brainstorming and collaborating with various teams for new ideas and strategies throughout the organization is a key function of the CS, as is working with Marketing teams to coordinate deadlines, objectives, and schedules. The CS develops weekly, monthly, quarterly, and annual media activity reports; creates the design, content, and production of communication materials; and identifies media and press opportunities in conjunction with Marketing teams at all business entities.
Requirements
Bachelor's Degree in Communications, Marketing, Public Relations or related field. Master's Degree is preferred.
Requirements
Two to three years of experience in communications, PR, or related field. Experience with technologies and best practices for campaigns across multiple platforms. Excellent written and verbal communication skills. Strong copywriting and content creation skills. Ability to multitask and monitor several projects and accounts on a daily basis. Ability to work well under pressure and manage time effectively. Ability to take initiative to develop new strategies and outside-the-box ideas. Ability to work independently or in a team setting.
Certifications/ Licensures
Requirement
Light Work: Frequent lifting and/or carrying of objects weighing up to 10 lbs. with a maximum lifting of 25 lbs.
Location: Mon Health Medical Center · Marketing/Growth
Schedule: Full Time, Flex
As a condition of employment and in compliance with federal regulations, Mon Health requires COVID-19 vaccination. You must be fully vaccinated (14 days post the second dose of the series for Moderna or Pfizer or single dose of the Johnson & Johnson COVID-19 vaccine) in order to start employment. Additionally, you will not be able to start employment or be on-site at any Mon Health facilities if you are showing any symptoms of COVID-19, pending COVID-19 testing, or had a COVID-19 exposure within the past 14 days. If you have any questions or concerns, please contact humanresources@monhealthsys.org
Apply Now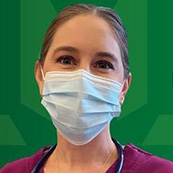 Jobs for you
You have not viewed any jobs...yet
Please browse jobs on this site.
Then, you'll be able to see your recently viewed jobs here.