Medical Lab Scientist/Medical Technologist
Apply Now
Job ID monhealth-4320-3867
Date posted 11/09/2022
Grafton City Hospital is a rural hospital with vision, diversity, stability, and a future. A strong contributor to the county's economic status as it is the one of the largest employers in Taylor County at GCH, we have one simple mission: We are committed to the promotion of wellness and to the provision of comprehensive healthcare to our community with respect to all people. Grafton is located in the heart of northern West Virginia. Nestled inside of Taylor County, Grafton, the county seat, is centrally located less 30 miles from Morgantown, Bridgeport and Fairmont, WV. Our 100 plus dedicated, and caring employees are encouraged to employ their talents and abilities to solve any challenge faced by our patients and the surrounding community.
While many hospitals, especially rural hospitals, are closing because of ever declining reimbursement for the services they provide, Grafton City Hospital continues get stronger by operating more efficiently and providing excellent healthcare to our community.
Under the direction and general supervision of the Laboratory Department manager, performs a full range of diagnostic laboratory procedures, many which are complex, involving numerous steps and techniques, and the use of independent professional judgment. 
Performs precisely and accurately a variety of technical procedures that include complex techniques.  Requires professional application of principles, theories and techniques of medical technology or reliable test results which aid the physician and other hospital personnel in the diagnosis and treatment of patients.  Using accepted quality control techniques by manual and automated methodologies and equipment.  Performs phlebotomy procedures and assists in other laboratory activities as directed by the Laboratory Department Manager.  Competent in providing direct care to patients within the following age brackets: neonatals, pediatrics, adolescents, adults and geriatrics.
  Primary duty is to perform test analysis pertaining to diagnostic tests defined as waived, moderate, and high complexity in all major areas of the laboratory.
Performs pre-analytical, analytical, and post-analytical procedures for neonates, infants, adolescents, adults, and geriatric patients.  Provides age-specific patient education to patient and/or patient's family concerning invasive and non-invasive laboratory procedures.

Operates laboratory equipment.  Detects problems and performs preventative maintenance and repairs on mechanical and electronic aspects of laboratory equipment.

Interprets laboratory results and reacts appropriately to abnormal or life-altering results to ensure proper patient care. Requests supervisor input for situations that are beyond the individual's scope of training.

Interprets laboratory results and reacts appropriately to abnormal or life-altering results to ensure proper patient care. Requests supervisor input for situations that are beyond the individual's scope of training.

Verifies that patient test results are not reported until all corrective actions have been taken, and the test system is functioning properly.

Performs and documents quality control, proficiency testing, and quality assurance; analyzes and collaborates corrections to ensure acceptable instrument performance.  Identifies problems that may adversely affect test performance or reporting of test results, and documents corrective action(s).

Performs quality assurance checks for pre-analytical, analytical, and post analytical processes.

Participates in Performance/Quality Improvement data collection and incorporating performance improvement activities into the daily routine to ensure laboratory testing is accurate, timely, and meets customer needs.

Assists, as needed, with phlebotomy draws and obtaining suitable laboratory specimens per protocol consistent with age-specific needs.

Utilizes hospital software systems to manage patient orders, enter data, and obtain information.

Maintains proper documentation of patient records and other laboratory records.  Processes and documents per protocol to assist in timely completion of laboratory testing.

Uses resources to obtain specimen collection, processing, storage, transport, and billing information for reference laboratory specimens.

Process results for reference laboratory testing.

Stocks, maintains, and evaluates supplies and reagent inventories.

Provides coverage on a flexible schedule basis (on-call and emergency situations) as necessary, to ensure proper staffing for laboratory workload and other laboratory associated activities.
EDUCATIONAL REQUIREMENTS
Baccalaureate degree in Medical Technology (MT), Medical Laboratory Science (MLS),

Associate degree in Physical science

or medical laboratory

Clinical Laboratory Science (CLS/MLT) from a NAACLS accredited program or equivalent.
LICENSURE AND CERTIFICATIONS
Qualifies as a Clinical Laboratory Practitioner, Laboratory Technologist/ Medical Laboratory Science or Clinical Laboratory Technician/Clinical Laboratory Practitioner Trainee under WV Health Legislative Rule 64-CSR-57 (2017).

Clinical Laboratory Practitioner license from the WV Office of Laboratory Services and completed diagnostic test system competencies are required within one year of employment.
EXPERIENCE
•   Minimum of twelve (12) months experience in an accredited hospital laboratory (may include training) or sufficient experience as a medical technologist in a branch of the service in order to qualify for the license requirements.
Demonstrate compassion and customer service skills, ability to work with minimum supervision, with accuracy, dependability, flexibility and confidentiality.
"
Location: Grafton City Hospital · Laboratory
Schedule: PRN, Flex, TBD
As a condition of employment and in compliance with federal regulations, Mon Health requires COVID-19 vaccination. You must be fully vaccinated (14 days post the second dose of the series for Moderna or Pfizer or single dose of the Johnson & Johnson COVID-19 vaccine) in order to start employment. Additionally, you will not be able to start employment or be on-site at any Mon Health facilities if you are showing any symptoms of COVID-19, pending COVID-19 testing, or had a COVID-19 exposure within the past 14 days. If you have any questions or concerns, please contact humanresources@monhealthsys.org
Apply Now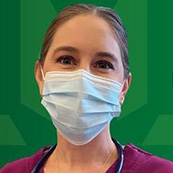 Jobs for you
You have not viewed any jobs...yet
Please browse jobs on this site.
Then, you'll be able to see your recently viewed jobs here.