Housekeeping Aide
Apply Now
Job ID monhealth-4867-4355
Date posted 05/24/2023
"
Grafton City Hospital is a rural hospital with vision, diversity, stability, and a future. A strong contributor to the county's economic status as it is the one of the largest employers in Taylor County at GCH, we have one simple mission: We are committed to the promotion of wellness and to the provision of comprehensive healthcare to our community with respect to all people. Grafton is located in the heart of northern West Virginia. Nestled inside of Taylor County, Grafton, the county seat, is centrally located less 30 miles from Morgantown, Bridgeport and Fairmont, WV. Our 100 plus dedicated and caring employees are encouraged to employ their talents and abilities to solve any challenge faced by our patients and the surrounding community.
While many hospitals, especially rural hospitals, are closing because of ever declining reimbursement for the services they provide, Grafton City Hospital continues get stronger by operating more efficiently and providing excellent healthcare to our community.

POSITION SUMMARY
The Housekeeper cleans areas of responsibility utilizing proper procedures and maintains productivity and cost-effectiveness.
Performs all assigned tasks professionally to reflect the highest integrity of the Housekeeping DepartmentCompletes work assignments in a timely manner.
Inspects and cleans public areas at least twice per shift to maintain a high standard of cleanliness.
Performs routine cleaning of patient rooms, public areas, nursing units, offices, clinical areas, including Emergency Room, X-ray, Ultra sound room, Mammography, CT, Admissions and Laboratory, waiting areas, lobbies, restrooms, and corridors in a clean, neat and sanitary manner.
Dusts and damp mops all public areas of the assigned area(s) to remove all visible soils.

Damp wipes all furnishings ro remove all dust, visible soils and stains.

Cleans and disinfects all rooms according to department policy and procedures.

Replaces all dispensable items such as paper towels, tissues, hand soaps, etc.

Empties waste containers, damp wipes inside and out as needed.  Replaces liners.

Maintains all restrooms in a clean and sanitary condition.

Properly cleans and disaffects all patient units in a timely and productive manner when called to do so for an accident or patient discharge/transfer.

Adheres to and follows principles, rules and policies of Grafton City Hospital.

Adheres to all state regulations for the housekeeping department.

Participate in performance improvement and continuous quality improvement activities.

Observe all safety precaution.  

Reports safety hazards immediately

Transport trash and hazardous waste to appropriate disposal area.

Follows the hand washing techniques, standard precautions and isolation precautions

Uses and maintains equipment properly.

Enhance 

professional growth and development through participation in trainings, and in- service meetings; shows responsibility for your own practice and ongoing education.

Treats patients, visitors and staff with dignity and respect. 

Always introduces self to patients, family and visitors.

Cooperate with other personnel to achieve department objectives, maintain good employee relations and interdepartmental objectives.

Attend regular staff meetings and in-services.

Ability to recognize, assist and work with a group towards a common goal.

Complete annual education requirements.

Maintain Housekeeping department logs.

Answer telephone and communicate messages.

Correctly use various equipment including vacuum cleaner, washing machine, clothes dryer, carpet cleaner.  

EDUCATIONAL REQUIREMENTS

High School Diploma/GED

Basic computer knowledge

Ability to communicate effectively in Englis

h

EXPERIENCE

 Preferred Healthcare cleaning experience,

 Preferred Hazardous Materials Certification
"


Location: Grafton City Hospital · Housekeeping
Schedule: Full Time, Evenings, flex mostly afternoon/evenings
As a condition of employment and in compliance with federal regulations, Mon Health requires COVID-19 vaccination. You must be fully vaccinated (14 days post the second dose of the series for Moderna or Pfizer or single dose of the Johnson & Johnson COVID-19 vaccine) in order to start employment. Additionally, you will not be able to start employment or be on-site at any Mon Health facilities if you are showing any symptoms of COVID-19, pending COVID-19 testing, or had a COVID-19 exposure within the past 14 days. If you have any questions or concerns, please contact humanresources@monhealthsys.org
Apply Now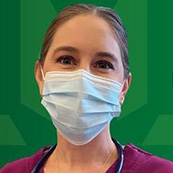 Jobs for you
You have not viewed any jobs...yet
Please browse jobs on this site.
Then, you'll be able to see your recently viewed jobs here.